Your online registry – save time, reduce waste!
Perfect for any special occasion including weddings, showers and birthdays!
We support sustainable gifting and Australian based business.
FEEL GOOD ABOUT GIFTING!
We all know how hard it can be to give gifts to the ones we love – Men, Women, Kids, Teenagers, Baby … they all give us a little grief over 'not knowing what to buy'! The Gift Register makes it easy. Sign up and receive immediate access to our private Facebook group 'Gift4Good'. You can search for a demographic by 'topic' and get a whole list of gifting gems that we have collated for you. All are unique, sustainable and Australian businesses.
When it comes to special occasions such as Engagements, Weddings, Bridal and Baby Showers, our online gift registry provides the most flexible solution, allowing you to add any item from anywhere. Guests mark gifts as purchased, so there are no double ups! Start a list here today … its simple and free! Alternatively, you can choose to pay $29.95 for an 'open list share' and your guests will see your list immediately (without needing to sign up to our program).

JOIN OUR ONLINE COMMUNITY
Years of beta testing and development has made The Gift Register what it is today. We have learnt and developed from our clientele. We aim to exceed expectation on every level.
Over 10,000 Users
Already know the convenience of sharing gift lists with each other. Saving time and money!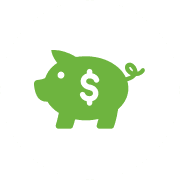 Save $$
Using The Gift Register can be free! The most affordable and flexible gift registry around!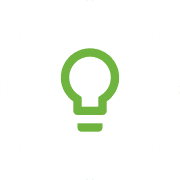 Gift Ideas
We provide pre-made gift lists which you can edit and make your own. A huge convenience!
Support
Any queries submitted are responded to within minutes, or at the most hours. We are here to help.
Felicia
Business Owner
I was really stuck for a house-warming gift for the couple who 'have it all'. They are very picky about their home décor as well as their wines, and I didn't want to spend a fortune. I went to the 'Home section' in the Gift Shop and found the Orla Kierley diffusers which were perfect!!! I was super pleased, as I have no time to go browsing the internet and the shops. Thank you, The Gift Register!
Sebastian
Executive
I hate buying presents.
1. You have to shop which I don't like, and
2. You have to know what to buy.
The gift register makes it super easy and quick. Job done without the hassle.
Amanda
Mum of two
My daughter and I had so much fun putting the gift register together! I loved that we could choose any gift from anywhere.
It was especially good for our overseas friends to send us exactly what we wanted from a local site.
Highly recommended!!
Start your gift register today
You've got nothing to lose! Start collating your favourite things ready to share for your next special occasion!
It seems like just yesterday we were packing away the...
SUBCRIBE TO OUR MAILING LIST
Sign up to receive exclusive offers, discounts & more!